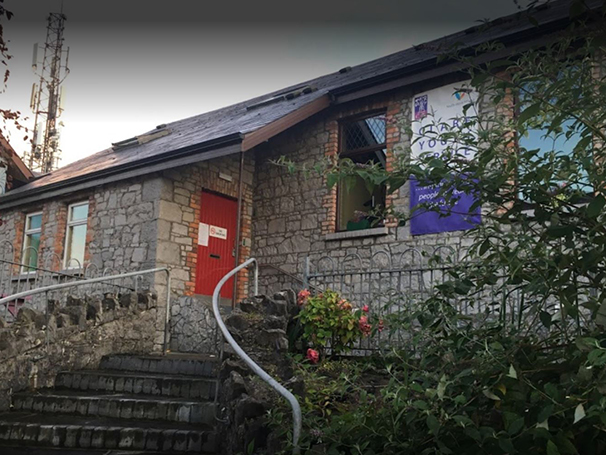 Young people are supported through a range of programmes identified by and meeting the needs of young people
Community Training Centre: Access to LCA, Fetac and moving on – work experience programme
 
Youth Work Programmes:
• one-to-one support
• small groups activities i.e. cooking, art, music, maker spaceetc.
• issue based groups i.e.well-being workshops, drug and alcohol awareness, sexual health awareness, transition programmes (primary to secondary and from secondary to moving on) Youth Identity for young women
• Provision of information and support in accessing services. Live chat service available
 
Programmes have limited spaces and phoning to check availability and age of group / project is recommended
 
Support can be offered through one-to-one meetings and also as part of a programme in providing a safe space for young people to explore and develop techniques in building resilience. Young people are also supported to find and access other appropriate services where needed.
 
Within the service we have:
• Community Training Centre
• Advocacy support
• UBU – Youth Work Programmes and Support
• Drugs Education Prevention Project,
• Garda Youth Diversion Projects
• One to One support – Tusla funded
Youth Work Programmes:
• one-to-one support
• small groups activities i.e. cooking, art, music, maker spaceetc.
• issue based groups i.e.well-being workshops, drug and alcohol awareness, sexual health awareness, transition programmes (primary to secondary and from secondary to moving on) Youth Identity for young women
• Provision of information and support in accessing services. Live chat service available
Programmes have limited spaces and phoning to check availability and age of group / project is recommended
 Yes, to sign up for a service. But not to attend an open event
As projects operate differently contacting the manager below for more information would be the best route. Projects are age appropriate and have limited capacity. Contact through phone, email or social media
• Community Training Centre Manager: Edel McDonagh 085-8511990, emcdonagh@clareyouthservice.org
• Town Youth Work Manager: Jean O Keeffe 086-1568650 / 065-6845356, jtierney@clareyouthservice.org
• Rural Youth Work Manager: Brian McManus 086-6090051 bmcmanus@clareyouthservice.org
Some of the activities and projects can charge a small weekly sum to cover the cost of ingredients and materials.
Opening Hours
Clare Youth Service operates different hours:
• Community Training Centre operates 9-4pm
• Youth Project times vary and are to meet the needs of the young people often 4-8pm weekdays and also operating weekends as well.
Telephone
• Community Training Centre Manager:
Edel McDonagh 085-8511990
• Town Youth Work Manager:
Jean O Keeffe 086-1568650
• Rural Youth Work Manager:
Brian McManus 086-6090051
• Reception Youth Centre Ennis:
065-6845350
Find Youth Centres in your area