The Institute of Guidance Counsellors (IGC)
The Institute of Guidance Counsellors (IGC)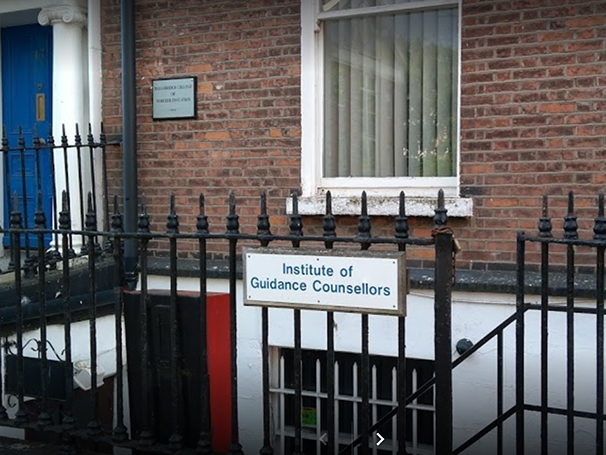 Services for people aged 12 to 18.
School Guidance Counsellors are qualified to support students in three areas: Personal/Social Counselling, Educational and Vocational Guidance. The role of the Guidance Counsellor differs from school to school.
They may support students via classroom based teaching such as the Friends for Life & Going WELL Programmes, Guidance Related Learning & SPHE. They may also work with students in small groups such as RSE, TY, or Narrative 4 Story Exchange modules.
Finally, much of the GC work is done on a one-to-one basis which centres on supporting students with their mental health, wellbeing as well as their educational & vocational choices.
One to One Support
Phone Support
Online Support
Group Support
Classroom based
Students may self-refer to see the guidance counsellor in the school. This may mean just popping into the guidance counselling office to make an appointment.
Students may also be referred by a Year Head, teacher or member of management. Parents may also request that their son/daughter visit the guidance counsellor.
No, you do not need parental consent before accessing our service.
There is no cost to our service.
Find Counsellors in your area